Tuffy Titan
Tuffy is the university mascot and represents the university's spirit: strong, passionate, driven – yet friendly, affable, and welcoming.
Tuffy is used as an informal representation of the Titan Athletics sports teams and to express school spirit connecting students and alumni with the university.
A customized Tuffy is available for campus members. | Request custom Tuffy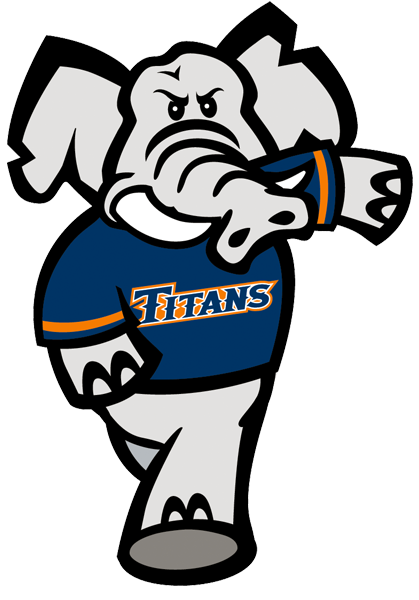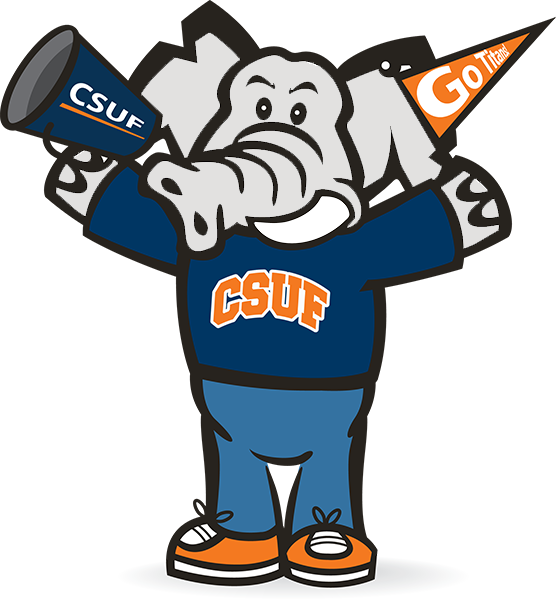 Tuffy's Identity
In illustrated form, Tuffy ranges from athletic's driven, game-face expression to a lovable and personable character (as shown above).
There is only one Tuffy. Tuffy does not have a partner or other family members; and is not associated with a herd.
Tuffy transcends gender and is referred to as "they, them, and their."
Tuffy is nonverbal.
Tuffy represents Titan Pride.
Restrictions:
All Tuffy images are created, managed and disseminated jointly by Strategic Communications and Titan Athletics.
Campus members may not create and use their own versions of Tuffy.
The official Tuffy artwork (designed by both Strategic Communications and Titan Athletics) are the only authorized CSUF elephant imagery. A photographic image of an elephant cannot be used as a substitute to represent Tuffy.
Tuffy cannot be used as an alternative logo.
Tuffy can be used as a graphic element for campus announcements along with student and alumni communications.